Ray's top 10 milestone moments at FiMT – what didn't make the list?
In his last week at FiMT, Ray Lock has been sharing his top 10 significant moments during his time as Chief Executive. Here are some of the moments that didn't make the list.
As we prepare to say farewell to our founding Chief Executive Ray Lock, he's been reflecting in his own words on the 10 most significant moments in his 8 1/2 year tenure, which we'll be counting down this week. You can read the top 7 here, and the final 3 will be revealed on Friday 11th June.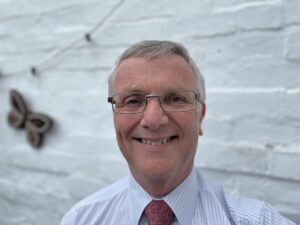 Listing my top 10 most significant moments I thought was pretty easy, but when I counted up, I'd reached over 20. So sadly some didn't make the cut, although I accept expanding it to a Top 20 wouldn't have made much difference. So in no particular order, here are those moments that I still cherish from my 8½ years, but which didn't make the Top 10.
The highs …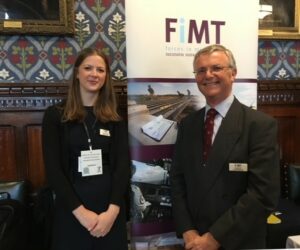 One of our most influential founding trustees was Sue Charteris, who initially knew little about the Armed Forces, but an unbelievable amount about grant making, and effecting systemic social change. Sue led the original Grants Committee and introduced me to the then CEO of Clore Social Leadership, Dame Mary Marsh. We met, a seminal moment; I was so far out of my box, literally in Guardian territory (King's Place). And so began a relationship with Clore Social, and their astonishing subsequent CEO Shaks Gosh and the incredible Louise Drake. This strategic partner now delivers leadership development for digital, emerging and experienced leaders in the wider Armed Forces charities sector, all funded by FiMT. Ground breaking though it is to this day, it's still about investing in your people.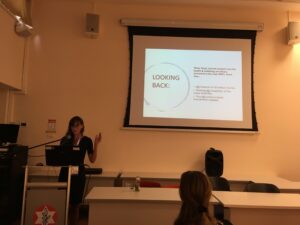 I will never forget interviewing Marie-Louise, then a Royal British Legion researcher, and now a key post-doctorate contributor to King's mental health work. As with my own colleague and Clore Fellow Isabel, a joy to see such tremendous potential and how the Clore experience has contributed to their being the most wonderful people they are.
In the early years, we struggled to let people know who we were, and what we did. So we embarked on a series of 'sector briefings' which took us across the UK over about four years. These were probably the most fun we had, and a great opportunity to bond as a team. Each year the team grew, and so did the scale of what we were doing. I was always amazed at how welcome we were made, how unusual people seemed to think it was that we as funders toured, encouraging people to apply for grants and explaining how to be successful. I wasn't surprised at how detached the 'grass roots' felt the Headquarters of larger charities were from the front line. Exactly the same thing happens in the military and frankly in every walk of life. I was hoping to start a new engagement programme before Covid struck – we don't need to encourage responsive applications anymore, but we do need to explain better what we (and Cobseo) are doing. But back to that fun – a meal out, a beer after, and up bright for an early start. All passable, if not completely memorable in themselves. Except when we met a Trustee who insisted on showing us the Glaswegian club where she used to drink aged 16 with a chipper Rod Stewart; or where the Greek restaurant owner tried to teach our Comms Officer the Zorba dance; or when one our team's girlfriend was trying to make him join her as a vegan, and he ate a 20oz steak as well as the remnants of everyone else's; or arriving late in Belfast to be told there was no food and the Line of Duty crew had eaten it all. I had a dream team.
We decided to sponsor the 'Working Together' prize at the annual Soldier on Awards (SOA) ceremony as a way to promote good examples of collaboration. When the remarkable Ren Kapur and Martin Wing of X-Forces Enterprise became interested in supporting SOA, we attended the 2015 gala dinner together and disappointingly I was outbid in the silent auction for the model Saturn V rocket. But this quickly changed to delight when the winners turned out to be Ren and Martin, and they passed the prize onto me. The coach driver taking us back to Cheltenham on Saturday morning looked surprised that two grown ups were carrying a 6-foot airfix kit. This event, as well as being so memorable, marked the start of XFE's relationship with Soldier on Awards, which has seen it grow from strength to strength, and I like to think that we helped a tiny bit along the way.
The formal opening of the 2014 Poppies in the Tower installation was the most amazing spectacle, and marked a real coming together of the country, including the Cobseo charities, not just to mark a Centenary, but also to support current members of the Armed Forces Community. It was a genuine honour to attend and the money given by the organizers to Cobseo, which its members decided to use on introducing a new casework management system, has transformed this unique example of collaboration, an extraordinary and largely unheralded achievement.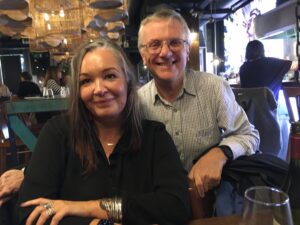 When we embarked upon our five-year, £5 million Mental Health Research Programme, we needed to enlist the finest to help guide us – as new kids, we basically knew nobody and little about mental health.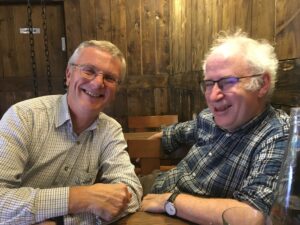 Step in Professor Sir Simon Wessely, and the CEO of the Centre for Mental Health, initially Sean Duggan and now the stellar Sarah Hughes. Another of our strategic partnerships, this one (nicknamed the Troika) has made a massive contribution to the field of veterans' mental health.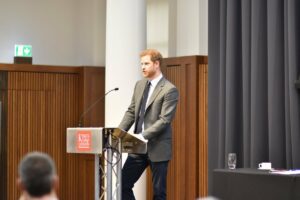 Aside from the privilege of sponsoring the annual King's conference, this led to FiMT becoming a key enabler in the sector; it also introduced me to two of the most incredible people I am proud to call my friends. This dinner definitely makes it onto the most memorable list.
… and the lows
Not everything is memorable for the right reason.
After encouraging MOD's Surgeon General to partner with us on a new study – Armed Forces Trauma Rehabilitation Outcome or ADVANCE – I was irritated in 2013 not to be able to persuade the Board to provide funding. But more so because they were right, and the four questions they posed at their meeting took me nearly seven years to get answered. Imagine the moment then when in September last year, the Board agreed to award half a million pounds to the study. In my time, we have only outright rejected one application at its final stage. Plenty have had to be reworked, some have been withdrawn; but those that have succeeded have frankly been the better projects for it. A happy ending for this one.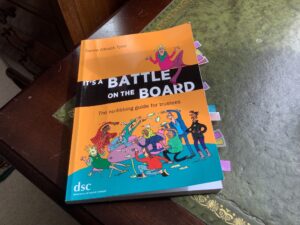 Less comfortable was a disagreement between two Trustees over a particular approach to grantmaking. I had to sit in on a meeting between them, and felt like a child with its parents at a divorce lawyers. The issue was kind of resolved, in a very British way. But when Debra Allcock Tyler's latest book 'It's a Battle on the Board' came out, I just wished that she hadn't been so idle and had written it seven years earlier. It should be required reading for every Trustee (and charity exec) – even before you start on Charity Commission stuff.
I love public speaking and especially the real-time feedback you get from audiences (this last year has played hell with my ego). I always try to break up slides, and over the years a picture of my two Border Terriers (sadly both no more) has usually been remembered fondly long after my spurious claims of expert knowledge.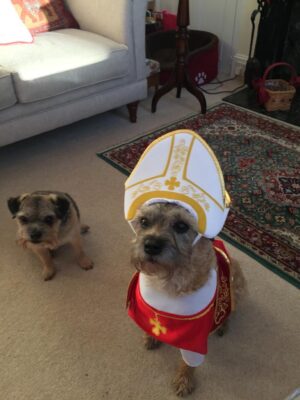 For a first report launch in Belfast of Professor Cherie Armour's world-leading Northern Ireland Veterans Health and Wellbeing Study, I thought I would enliven proceedings with my normal dog photo – but this time with one of them dressed up in the Pope outfit given as a Christmas present (by my Catholic side of the family). Normally the dog pic gets a lot of oohs and aahs. But silence. Actually near silence, because at the rear of the room was standing one of my team, and you could definitely hear (a) his jaw drop and (b) suppressed laughter. Well nothing ventured…
There's very little of our underpinning governance structure and processes that isn't founded upon the work of Grahame Jones, who led Cobseo's bid to the Big Lottery Fund in 2010 which resulted in the creation of Forces in Mind Trust. I inherited as the first Chief Executive the very best laid foundations possible. Grahame lived for only a few years after he left FiMT, and so never received the accolades he deserved. I mourn him.
Also Sarah, our first Executive Assistant. She set up the full-time role and it's one that in a highly networked knowledge-based organization such as FiMT is arguably the most important. I have been blessed over the years with some awesome staff, and exceptional EAs. Sarah left us and, devastatingly for her fiance, died of cancer shortly afterwards. This shocking news was without doubt my lowpoint at FiMT, indeed probably of my whole working life. Sarah was positive, engaging and interested, and I would have loved for her to have been here to see what became of our Trust.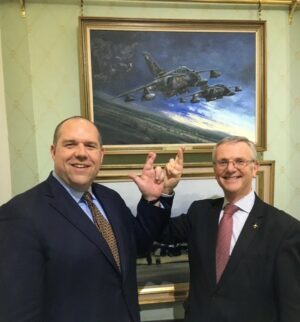 But to finish on a high – my Chair, Hans Pung. The long recruitment process for a new chair had concluded with breakfast meetings for the final two and a handful of Trustees. After the second morning, the outgoing chair and I sat in the back row of the people wagon taking us to the decisive Board meeting. The panel was undecided: same as before, or something very different? As we rounded Buckingham Palace, from alongside me came the call "Well I think you should go with Hans. I'm the past, he's the future". Not a work day has gone by when I haven't been grateful that the panel took that as a signal that they could – indeed should – be bold, and look to the future. In fact Hans has since coined the phrase that best encapsulates my own approach, and that of Forces in Mind Trust: 'Be big, be bold, and be gone'. An exceptional chair and person.