Ray's top 10 milestone moments at FiMT – part one
In his last week at FiMT, Ray Lock reflects on memories and milestones from his time as Chief Executive.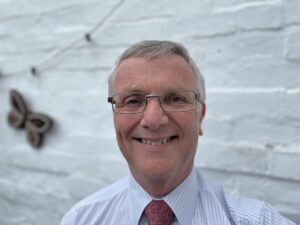 As we prepare to say farewell to our founding Chief Executive Ray Lock, he's been reflecting in his own words on the 10 most significant moments in his 8 1/2 year tenure, which we'll be counting down this week.  We'll be revealing the top three on Friday, and you can read the others here.
#10 – Project Future Horizon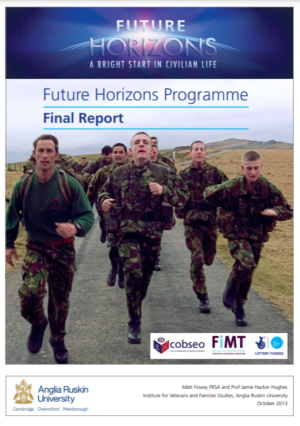 One of our very first projects was funding the evaluation by the brilliant Matt Fossey (now a lifelong friend) of a trial support programme for those leaving the Armed Forces after less than four years in service.  The report was very clear that the 'Future Horizon' programme, a unique collaboration between the MOD, Career Transition Partnership and Armed Forces charities, could greatly improve the outcome for Early Service Leavers.  So far so good.  But to our collective surprise, when my Chair and I went to see the then Minister for Veterans with the report, he immediately said that he agreed, turned to his officials, and basically told them to "make it so".  The MOD staff officer rather begrudgingly claimed that they were considering doing it anyway; but I've no doubt that our direct intervention with a credible piece of evidence at Ministerial level marked a key turning point.
#9 – Living in our Shoes
When the then Secretary for State for Defence asked Andrew Selous MP to conduct an independent review into Armed Forces Community families, we contacted Andrew to offer our support.  At an initial meeting at Portcullis House, when we were introduced to researcher Professor Jan Walker, I was amazed learn that the only MOD support provided was for travel and accommodation.  It was obvious to me that this report could massively help families of serving and ex-serving personnel; so we provided a very modest honorarium for Jan, and helped with the report as it went through final recommendations and report production.  I was keen the report had impact – so we persuaded all parties to let us organise the 'Living in our Shoes' on-line launch – a major undertaking that we delivered almost entirely within our own staff resources.  On the day, the launch went really well, and I was able to interview the current Secretary of State and secure his public undertaking to address every one of the report's recommendations.  The return on our investment was spectacular.
#8 – Call to Mind
An early ally on our work around mental health was Kate Davies from NHS England.  She introduced us to a consultancy called Community Innovations Enterprise, with whom she'd worked in her wider roles, led by the incredible Jon Bashford who has remained a true friend of me and FiMT.  Eventually we commissioned investigations into how the NHS was planning to provide mental health support for its Armed Forces Community across the United Kingdom.  The 'Call to Mind' series of reports fundamentally transformed how local health authorities planned and delivered their support, and unlocked NHS England's funding for an incredible increase in services, culminating in Op Courage.  Other devolved administrations have undergone similar improvements.  The personal bond I forged with Kate and her team has delivered a highly productive relationship between FiMT and the NHS; our projects are better targeted, and the recommendations far more influential, because of it.
#7 – Change Mechanism awayday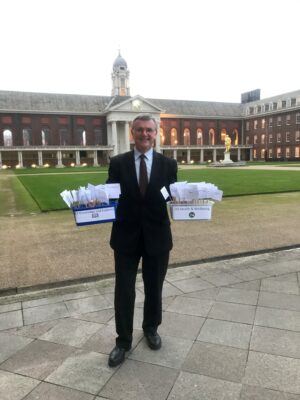 One of our key tenets is that we only fund 'conceptually sound' projects.  I wrote this into our strategy because my time in military education, doctrine and concepts left me rather too often being the one to call out fundamental errors in a final product due to it being built on unsound foundations.  I was determined that FiMT had a properly thought through theory of change.  At our Board's annual awayday in 2017, held at the Royal Hospital Chelsea, we'd created some large planting pots, each with a conceptual outcome or change mechanism from our draft change model, and a set of flags that covered each project we'd ever funded.  With the Chelsea Flower Show venue over our shoulders, I asked Trustees to plant the flag in the appropriate pots and as a result, we built a change model to which every Board and Staff member has had the opportunity to contribute, and which has remained robustly in place to today.  You might think this is internal stuff that adds no value; but I would disagree.  Get the concept nailed, and everything you do (do, not just fund) starts from a firm foundation.
#6 – Sanctions, Support and Service Leavers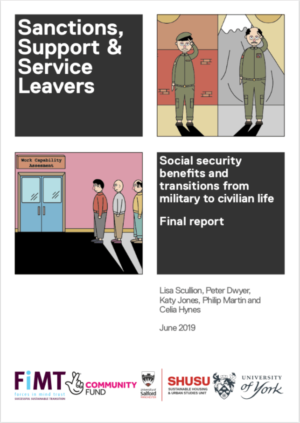 Sometimes when you work with a grant holder you see something rather special.  This has happened quite a few times, but I'm going to pick one in Professor Lisa Scullion of Salford University.  Her report that examined the experiences of ex-Service personnel accessing benefits has had a fantastic impact.  'Sanctions, Support and Service Leavers' has seen the Department of Works and Pensions vastly improve the way it works with veterans.  Their transformation has reached beyond the scope of Lisa's original and well-founded research, which is a remarkable testament to her absolute commitment to her findings, and a great advert for some excellent work by Civil Servants within DWP.  This collaboration between the State, academia and FiMT, hit a sweet spot almost without compare.
#5 – Our Community – Our Covenant
I well remember a meeting in MOD with the then Minister for Veterans (my third of six) when he suggested we audit local authorities' delivery of the Armed Forces Covenant "to hold them to account".  This was a nonsensical idea, as the MOD has no authority over the Communities Department, and certainly doesn't fund Covenant delivery.  Fortunately having caught wind of the idea just before the meeting, I'd agreed with his officials that we would propose an independent review that aimed to establish the reality, and share best practice.  'Our Community – Our Covenant' was an immediate success, and provided some of my most rewarding public speaking opportunities, from London Boroughs at Wandsworth Town Hall to the Local Government Association conference at Bournemouth International Conference Centre.  It also introduced me to Shared Intelligence, and the wonderful Phil Swann.  So effective has 'OCOC' been, that FiMT has established itself as the 'go to' organisation for independent advice, and we were delighted to be asked to contribute to a legislation working group, on the back of which I gave evidence to a House of Commons select committee.  We've just commissioned OCOC 3, so this project really does have legs.
#4 – #FiMpact!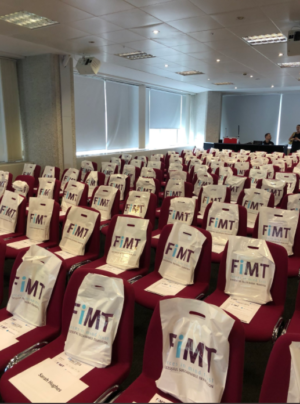 It was 2018, and time for a pivot, and I wanted a suitable platform to tell the world that FiMT was becoming more focused on funding what we knew needed doing, not what others wanted to do; and on making sure that everything we did resulted in measurable impact.  This became known as our third age, and (being modern) we created our own hashtag – #FiMpacT! to support a big launch event at the QE2 Conference Centre, opposite the Houses of Parliament.
We invited all our grant holders along to display in an exhibition space, and put on a one-hour event keynoted by the then Minister for Veterans, with our chair, Patron and a panel debate with six of our favourite project leaders, well choreographed by the BBC's Home Affairs correspondent, Mark Easton.  It completely reset how we viewed ourselves, as well as how others did.  We celebrated afterwards in the Westminster Arms, home to much political skullduggery at that Brexitty time.
Ray's top three will be revealed at the end of the week.