Veterans Work podcast celebrates the skills of veterans
Veterans Work: The Podcast is now available to download.
A podcast series celebrating the skills veterans bring to business is now available to download.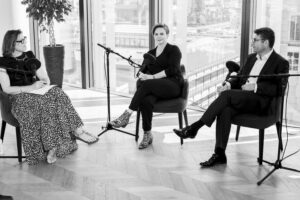 Veterans Work: The Podcast is a series of five episodes exploring veterans' behaviours, values and skills through interviews with industry experts, business leaders and veterans themselves. Topics include the veteran employment narrative, values and purpose, resilient people, skills for the future and the campaign's calls to action.
There are an estimated 2.6 million military veterans in the UK – and around 900,000 of them are of working age. The latest in the Veterans Work thought leadership series calls for businesses to seriously consider these veterans as part of their hiring strategy not just because it is good for business but because the UK benefits from their re-integration as productive members of civilian society.
Veterans Work is a collaboration between Deloitte, Forces in Mind Trust and The Officers' Association. The podcast is hosted by broadcaster Kate Silverton, and previous guests have included: James Reed, Chairman of Reed Recruitment; Neil Jackson, Director of Defence Relationship Management at the Ministry of Defence; veterans who now work as business leaders, entrepreneurs, school teachers, charity founders and for small businesses; and veterans employed by organisations such as Facebook, Amazon, Deloitte and the NHS.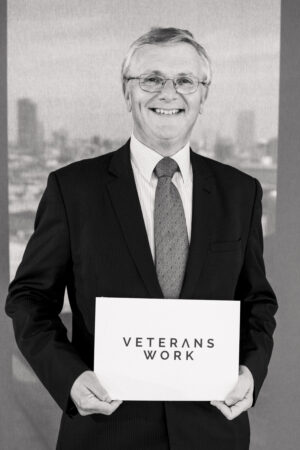 The final episode, which was released this week, features some of the key figures behind the project. Ray Lock CBE, former Chief Executive of Forces in Mind Trust joins fellow veterans Laura Blair from The Officers' Association, Government's independent Veterans Advisor David Richmond CBE and Chris Recchia, Partner at Deloitte, to bring the series to a close.
All five episodes are available now to watch on YouTube, or to listen to – search 'Veterans Work' on your podcast provider to download all episodes.
Kate Silverton, journalist and broadcaster, said: "Ex-military personnel offer an unparalleled talent that business leaders would be foolish not to harness. Our podcast guests illustrate how perfectly veterans' values and behaviours complement so many roles from digital and tech to professional services. I was humbled as our veteran guests candidly brought to life their own stories as well as challenging perceptions and stereotypes."
Podcast introductions are also given by The Minister for Defence People and Veterans, Leo Doherty MP and some famous faces, veterans and allies: Joanna Lumley, Rory Underwood, Ray Winstone and Lt Gen James Swift, Chief of Defence People, with an endorsement from WW2 veteran, former Paratrooper Jimmy Knox.
Thomas McBarnet, Director of Programmes at Forces in Mind Trust, said: "There are approximately 14,500 armed forces service leavers each year in the UK. We urge all employers to invest a little time in listening to these podcasts, hearing from veterans, understanding the diversity of what veterans offer in translatable and adaptive skills terms, what qualities they bring to a work environment and learning how hiring a veteran can make an impact on the future resilience and culture of their organisation."
In 2021 as the UK recovers from the pandemic, the message to employers is clear: veterans can be part of the solution to your business's challenges.