Forces in Mind Trust announces the appointment of two new Directors
Kate McCullough and Katie Alpin have been appointed to FiMT's Board.
Forces in Mind Trust (FiMT) is delighted to announce the appointment in June of two new Board Directors. Kate McCullough and Katie Alpin will further strengthen FiMT's highly skilled Board, bringing expertise in the Armed Forces charities sector, research and policy.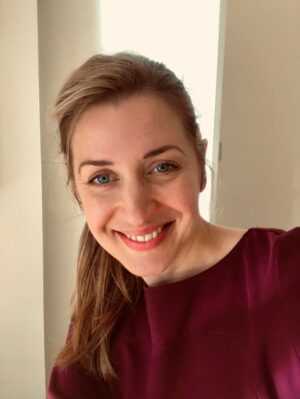 Kate McCullough is Officer in Charge of Defence Transition Services (DTS), the MOD's provider of bespoke support to Service leavers and their families. She leads a UK-wide team delivering one-to-one support for the most vulnerable Service leavers and their families in partnership with the military, and the voluntary and public sectors. She sits on the MOD's Transition Working Group, overseeing the implementation of Defence's Holistic Transition Policy (JSP100), of which DTS is one part. She is a member of the Ministerial Service Charities Partnership Board and in DTS's capacity as part of Veterans UK, is a member of Veterans UK's Customer Advisory Group. Kate sits on the Welsh Government's Expert Group and chairs their Transition Action Group, and she is also a member of the Scottish Parliament's Cross-Party Group on the Armed Forces and Veterans Community, and Cobseo's Housing and Non-UK Cluster Groups.
Kate's previous roles have included Armed Forces Covenant- and Transition-specific roles at the Army Families Federation (AFF) where she co-authored the FiMT-sponsored Lifting the Lid on Transition with her colleagues from the Naval and RAF Families Federations.
She will be joined by Katie Alpin, Head of Strategic Insight at Which?, the UK's consumer champion, where she leads a robust research programme exploring sources of and solutions to consumer harm, and influencing government, regulators and businesses.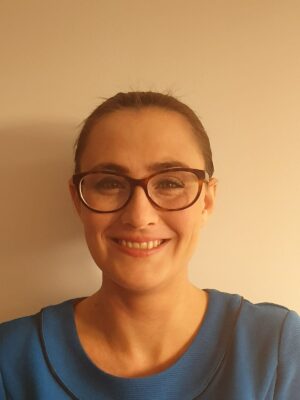 Previously, Katie was Interim CEO and founding Head of Research and Policy at the Money and Mental Health Policy Institute, an independent charity working to break the links between mental health problems and financial difficulty. In this role, she led successful campaigning efforts to protect people experiencing a mental health crisis from problem debt, and transformed UK regulators' approaches to supporting 'vulnerable consumers'. She has also worked as an economist in the City and in Westminster, and holds degrees from the University of Oxford and London School of Economics.
Both Kate and Katie will formally join the Board in June, which will coincide with the handover of Chief Executive to Mike Ellicock.
Hans Pung, Chair of FiMT, said:
"We are delighted to have both Kate and Katie joining us as Directors at FiMT. They bring a wealth of valuable experience and knowledge of the Armed Forces charities sector, policy and evidence generation. I know they will both be assets to our Board, and we are looking forward to working with them to further FiMT's mission to enable all ex-Service personnel and their families to make a successful and sustainable transition to civilian life."
Kate McCullough said:
"I am very much looking forward to taking on my new role at FiMT. FiMT is a well-known, much-respected organisation and I relish the opportunity to bring my own skills and experience to bear and play my part in helping it to continue to deliver its important work".
Katie Alpin said:
"I'm thrilled to be joining FiMT as a Director. The Trust's targeted, evidence-driven approach offers exciting opportunities to drive systemic change to improve the lives of ex-Service personnel and their families – change which I know is desperately needed from the many stories I heard during my time at Money and Mental Health. I'm looking forward to contributing my expertise in translating research to tangible change in policy and practice to support the Trust in this critical work."