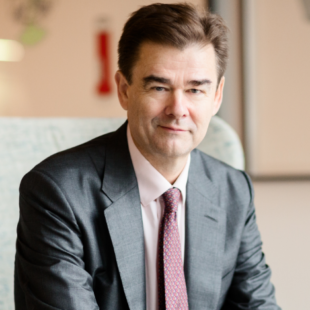 Michael Morley
Chief Executive, Deutsche Bank (UK) Limited / Head of Deutsche Bank Wealth Management UK
Michael joined Deutsche Bank in July 2017 following seven years as Chief Executive of Coutts & Co. From September 2010 he was also Chairman of the Board of Royal Bank of Scotland International, the offshore banking business of the RBS Group in the Crown Dependencies of Jersey, Guernsey and the Isle of Man and the Crown Territory of Gibraltar.
He spent eight years with Merrill Lynch as Managing Director for UK Private Banking and Director of Private Wealth Services for Europe and the Middle East and five years as Head of International Private Banking at Barclays Wealth and CEO of Barclays Switzerland.
He is a Board Director of Walpole British Luxury and in 2014 he became a founding member of the China Advisory Council of the Judge Business School, University of Cambridge. He is Deputy Chairman of the Centre for Mental Health, a UK charity providing research, economic analysis and policy influence in mental health.
In 2016 he was appointed to the Board of the British Bankers Association and became Chair of the BBA Private Banking and Wealth Management Advisory Panel now part UK Finance. He is also a Director of Private Investments and Financial Advice (PIMFA), formerly the Wealth Management Association.
Michael is married to a Spaniard, has two sons and studied Modern and Medieval Languages at Christ's College, Cambridge.  He lives in London and Madrid.