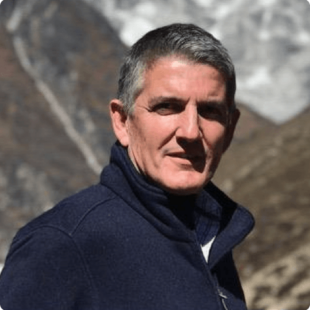 Lt Gen Sir Nicholas Pope KCB CBE
Chair, Cobseo
During a forty year military career, Nick witnessed how the Army and Defence accommodated change both in peace and on operations.
He saw service in Bosnia and Afghanistan and held staff appointments in the Ministry of Defence at every rank from Major to Major General, where his focus was on the higher management of defence.
As Deputy Chief of the General Staff he was the Army's Principal Personnel Officer, and also led on strategic planning and programming, performance management and international relations. He was the Army Champion for safety, diversity and inclusion, and for the LGBT+ community.
In the latter stages of his service, Nick was Master of Signals, Colonel Commandant of the Brigade of Gurkhas and Chair of the Gurkha Welfare Trust. He is currently Chair of Godolphin School in Salisbury, Chair of COBSEO, the Service Charities Federation and a Board level strategic advisor. He remains an avid gardener and a keen canoeist, paddling with enthusiasm but no real technique.