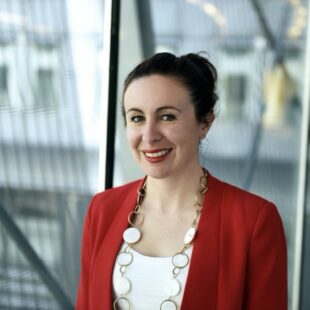 Katy Sawyer
Lay Adviser to the Programmes Committee
Katy commissioned into the Royal Air Force where she served an eight-year career, deploying to both Afghanistan and Iraq. 
She is currently a Deputy Head of Division in the Cabinet Office, where she is responsible for leading teams who advise on agreeing and coordinating UK legislation with the Devolved Administrations.
After completing her commission in the RAF Intelligence Branch, Katy joined the public policy think-tank, Reform, where her research included improving the effectiveness of government, private and third-sector coordination.  She then moved to Brussels for three years to become a political adviser to Conservative MEPs in the European Parliament, specialising in constitutional affairs, before she joined the Civil Service.  Katy has a close personal interest in the Armed Forces and their families, being both a veteran and a war widow herself.